Welcome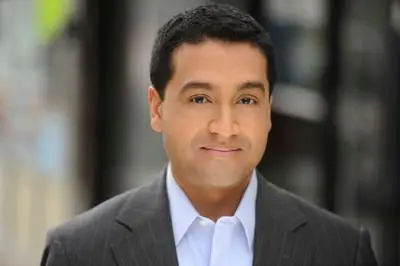 ***PLEASE NOTE: March 2020: Dr. Khan is not accepting new patients at this time.

Such populations include (but not limited to): South Asians, Asians, Muslims, Men of Color, Immigrants, Caribbean populations, etc. In addition, I work often with clients/couples from the diplomatic, international, business, legal, NGO, and United Nations communities living in NYC on a short- or long-term basis and clients/couples/families from inter-, cross, mixed relationships (race, culture, religion, class, nationality, ethnicity, etc.) . As of 2013, given the demand, I now accept clients from other parts of the U.S. and from abroad who fly in to NYC to work with me on an intense, short-term basis (you must meet certain criteria under this category in order to be eligible for treatment in my practice).

Perhaps, you have debated for years whether to go to therapy and are finally ready to "take the plunge." Perhaps, you have recently begun to struggle with whether to get help and want to prevent your problems/relationship from getting worse. Regardless of how long you have contemplated whether you "should" get help, now is the time to finally start.

So, what type of therapist should you choose? Ph.D., Psy.D., M.D., Social Worker, Mental Health Counselor? What type of therapy? CBT? DBT? Psychodynamic? Short-term or long-term? Couples therapy? Family therapy? Should you combine therapy with medication? Are you looking for focused symptom reduction, understanding recurrent underlying patterns, dealing with relationship issues, or something else?

Lots of choices. Lots of different approaches. It can be overwhelming. Some therapists only work in one modality or approach. They believe that their sole modality or approach is best for any problem.

I don't believe that "one size fits all."

As an integrative NYC psychologist, I work across the development lifespan with different types of therapies, approaches, and modalities.

Why an integrative approach?

It is due to my experience prior to becoming a therapist. In 1996, as a fully-funded, year-long Raoul Wallenberg Scholar at The Hebrew University of Jerusalem, I also interned at human rights organizations in Jerusalem, Israel and at a mental health center in Bethlehem, Palestinian Territories. I was fortunate to move between different cultures, religions, languages, and across borders.

That experience in human rights and mental health in the Middle East began my journey, often at great personal risk, to explore the impact of conflict on families and individuals around the world. Whether I was in Belfast (Northern Ireland), Chiapas (Mexico), Aydohya (India), Diyarbakir (Southeastern Turkey), or Georgetown (Guyana), it was similar. Whether the conflict was ethnic, religious, racial, political, indigenous, economic, it was similar.

Often, members of each side in the conflict felt that they had a monopoly on the truth. Often, members of each side thought that they, and only they, were "right."
When I began my Ph.D. training, I was sensitive to the conflict between different psychological approaches and modalities, in which each side felt that their approach was best. Like my approach in war zones moving between and learning from each side in conflict, my clinical training goals were to move between and learn from different approaches and modalities across the developmental lifespan.
My research training goals paralleled my clinical training goals. In my doctoral research, I examined different ways to understand and work with a sample of children who lost a parent in the September 11
th
attacks in New York City. Should we focus on the individual child's symptoms? The family's functioning? Does the age or gender of the child matter? How can we think about and statistically test the strengths and weaknesses of different approaches? What are the treatment implications for a individual-focused vs. family-focused approach? How can we learn to integrate? How do we move beyond a "one size fits all" model?
In designing your informed treatment, we will:

-Determine what might work best for you (and your partner/spouse/family), the problems that you would like to address, and our therapeutic relationship,
-Consider the length and schedule of treatment,
-Explore your feelings towards medication and whether medication consultation could be helpful, and
-Use science and research to consider what we know, the methods by which we know it, and, what we don't know about your problem(s) and our treatment choices.
So, what next?
Spend some time thinking about:
-Why you are considering therapy now and what is stopping you from contacting a therapist,
-Whether you could benefit from a NYC psychologist who works with people entering psychotherapy for the first time,
-Whether you want to work with a New York City psychologist with an integrative, flexible, and informed approach, and,
-Whether you want to work with a psychologist who has lived in different parts of the world and the U.S., and who greatly enjoys working with and has an expertise in diverse and international populations.